Undergrad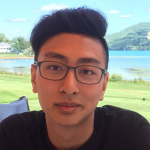 Research Interests:
Inrested in understanding and applying the restrained Shrinkage Ring test on several concrete mixes in order to evaluate their cracking resistance
Bio:
Tin Weng Tang is an international student from Shanghai, China who come to Rutgers to seek knowledge. Started working as a research assistant at Rutgers Civil Engineering Lab on January 2018 until present. Currently purchasing bachelor's degree of Civil Engineering, Tin is ready to apply for Five Year Program at Rutgers University to aim for master's degree in Civil Engineering. Throughout a year of working at civil lab, Tin is interested to do testing on concrete.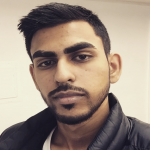 Research Interests:
I have yet to decide the topic of interest at this time. After working with various current researchers to get an idea of their projects, I will make my decision.
Bio:
I am a sophomore civil engineering major hoping to pursue a master's degree in Structural Engineering. Currently, I am working in the Civil Engineering Concrete Lab at Rutgers University in New Brunswick. My hope is to attain a set of skills that will allow me to aid in developing more durable, reliable, and cost-effective infrastructure.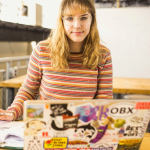 Research Interests:
I am interested in learning about the different types of concrete, and how varying mixes can have massive impacts on the performance of the concrete. Such small factors change a mix so much. This is just a window into the many decisions that go into deciding how to build any structure, something that I think about in my daily life often!
Bio:
I am a member of the Honors Academy Class of 2020 studying in Civil and Environmental Engineering. I also enjoy being on the Executive Board for both the American Society of Civil Engineers and 90.3 The Core, a student-run radio station.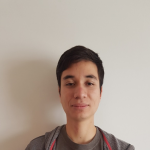 Research Interests:
I am interested in how engineering planning and technology can help prevent or minimize flooding in flood prone areas.
Bio:
I am originally from Colombia and completed one year of Civil Engineering before coming to the U.S. I began to work in construction while continuing me degree at Union County College, and then finally transferring to Rutgers. If all goes well I should be graduating by 2021.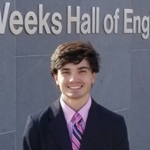 Research Interests:
My interests in concrete research fall in line with the study of the shrinkage of concrete.
Bio:
I am a freshman in Rutgers University Honors Engineering Academy studying towards a bachelor's degree in civil engineering, an undergraduate research assistant in the civil engineering lab, and a caddie at Eagle Oaks Country Club.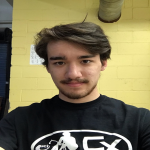 Research Interests:
I am interested in the research of different forms of concrete reinforcement, and the effects of pre- and post-tensioning.
Bio:
James is second year undergraduate engineering student. He is a cyclist and a musician with a passion for learning new skills and improving long held ones..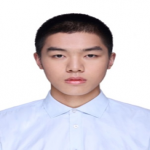 Research Interests:
Building information modeling, asset management and sustainable construction.
Bio:
Civil and Environmental Engineering major college student with a strong work ethic, innovative thinking, and experience cooperating in a diverse cultural environment. Look forward to developing further fieldwork experiences in the area of design-construction integration.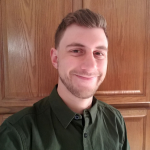 Research Interests:
My strongest interest in engineering is in learning about types of concrete and its applications. All in All, I am interested in All elements related to developing concrete projects including mix design, geotechnics, steel reinforcement, and hydrology. I am interested in learning everything I can that will help me gain a better understanding of everything I will encounter in My career of constructing concrete structures.
Bio:
Since I made the decision to pursue civil engineering, I have worked hands-on constructing and repairing skateparks with Rampage Skatepark Equipment, and I have worked as a field engineer with Merco Inc. on the Princeton Canal. I studied at Raritan Valley Community College and moved on to Rutgers to continue my education. Above all, I want to provide services to communities that can lead to positive changes in people's lives. As a skateboarder, my ambition is to become an engineer within the skatepark industry to help ensure that skateparks are accessible for the people who are drawn to them.